Let's take a look at Day 2 of pre-season testing. With Red Bull looking strong and an unfortunate ending to the day for Mercedes. Here's what some of the teams had to say – starting off with Red Bull.
Red Bull
Max Verstappen: "I was happy to be back behind the wheel of the RB19 this morning. We mainly focused on the long run to make sure the car was reliable and that was the main priority."
"The car feels good, we have a good pace and hopefully we can get some good fine tuning in on Saturday."
"There are little differences from the RB18 and it's pretty similar. I am happy in the car and I think we are in a good place. We will do some good simulations for the race and try to prepare as much as possible for qualifying too."
Sergio Perez: "Today we focused on the smaller details and took little steps. Again, the car was responding well to everything we did. We learned a lot for the next weekend and of course – for future races too."
"I jumped in and felt comfortable in the car, a massive credit to the team and everyone back at the factory working throughout the whole of winter and even last year to prepare."
"To see it on track and to see how it behaves on track is great, we will have to see how quick we can be next week but I am feeling positive."
Mercedes
As mentioned, it was a disrupted second day of pre-season testing in Bahrain for the Mercedes team but let's see their laps.
Laps Completed – Lewis: 72, George: 26 – Total: 98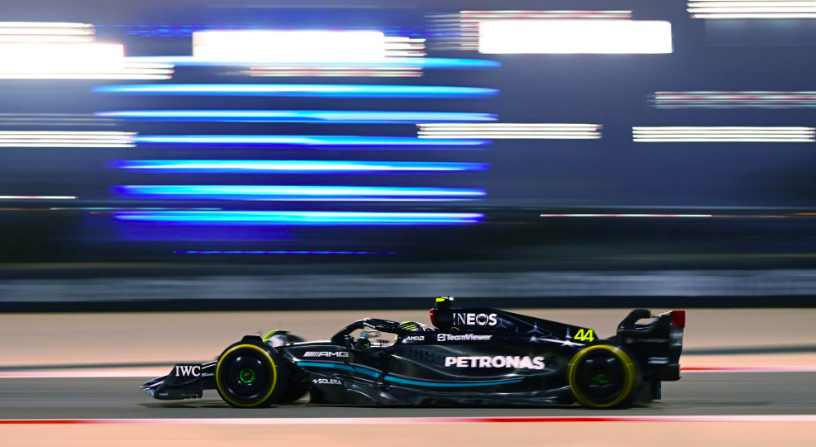 Lewis Hamilton: "It was a difficult morning. The hot temperatures made it challenging with the tyres overheating as we often see, here in Bahrain."
"We got through our run plan though and it was good to get that mileage in. Everyone is working incredibly hard, staying focused and we're discovering everything we can about the W14."
"We've got lots of worked planned for the final day of pre-season testing tomorrow."
George Russell: "Unfortunately, we had a hydraulic issue this afternoon which cost us some running. Even though we didn't complete our programme, we uncovered some interesting things in the data throughout the day."
"That is a positive and we will analyse these overnight with the aim of finding lap time."
"We haven't unlocked everything yet in the W14 and everyone is working hard to do so and maximise our final day of testing tomorrow."
Williams Racing
A productive day of testing for the Williams team who completed their whole plan. With their drivers sharing the workload – each has completed a full day of testing before the opening race of the 2023 Formula 1 Season.
Alex Albon: "We got some good mileage in today which is a positive. So far, the FW45 is going okay and it has been really useful to get some laps in."
"In terms of the pace, it's really hard to say, especially in the mid-field section. We have a lot of work to do but I think these conditions are more representative of what we will be experiencing during the year."
"We are continuing to fine tune the car further to get it into a sweeter spot."
Logan Sargeant: "It was nice to finally get the chance to get comfortable in the car. We got through a really busy run plan between Alex and myself."
"I think it was relatively tricky as the grip seemed to be quite low. There are a few things to work on going into the next two days but we are moving in the right direction."
"I'm hoping to make another good step forward tomorrow with a full day of driving."
Ferrari
Charles Leclerc: "I don't think we are worried, we have done quite extreme setups yesterday and changing the car big time."
"The first day was mostly for that and to try different directions on a bigger scale than what we will do in a race weekend and that is what testing is for."
"Overall, it has been a positive and now more days will go on, more laps we will do and we will go into the details and fine tune – there is no concern right now."
Carlos Sainz: "It was smooth, very smooth to be honest. We are quite happy with how we have been able to run with the quantity of tests that we have managed over the first days – exploring the setup and trying to put the car in different places and learning from it."
"This is the target that I had from last year and I couldn't do it so now, I am managing to do it."
"The car feels like an evolution of last year and it feels honestly, very similar to drive. There hasn't been a major change on the car or the concept so trying to improve the good base that we had last year."
"We are putting our focus on the weaknesses that we had last year."
See the video interviews from Ferrari – here.
Credit Images: Property of Getty Images & Formula1
More coming soon!
The Formula 1 Girl x x